A dedicated group of individuals works to carry out the mission of Archangel Ancient Tree Archive.
Jared Milarch
Executive Director
Jared Milarch grew up in the green industry, learning traditional growing methods from his father and grandfather. In 1996, Milarch and his father, David founded the non-profit, Champion Tree Project International, with the mission of preserving, propagating, and planting old-growth forest genetics. Following college, Jared helped collect, propagate and plant champion trees around the country.
In 2004, Jared decided to continue his family's growing tradition into the fourth generation. He purchased the family farm and established Milarch Brothers Nursery and Landscaping. In 2008, Jared Milarch co-founded Archangel Ancient Tree Archive. He was formerly the Vice President of Propagation Operations and currently serves as Executive Director.
David Milarch
Co-Founder
David Milarch provides expert guidance to the Archangel Ancient Tree Archive to continue working towards his vision of replanting the earth with the genetics of the world's remaining ancient forests.
He is a third-generation nurseryman with over 40 years of experience in propagation and reforestation. He has been awarded the following honors; Detroit News Michiganian of the Year, Grant Thornton Leader and Innovator Award, Garden Clubs of America Distinguished Service Award, Traverse the Magazine Person of the Year, National Daughters of the American Revolution National Conservation Medal, the National Garden Clubs Award of Excellence for Conservation, Biography Magazine's Hero Award, and the Garden Clubs of America-Zone X Highest Award for Conservation.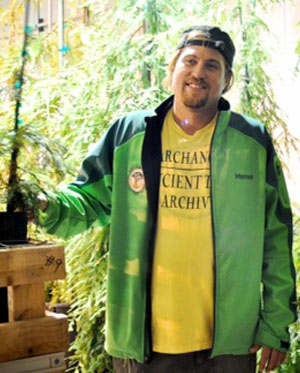 Jake Milarch
Director of Propagation & Education Program Director
Jake Milarch has been climbing trees since he was a boy, and his journey has evolved to climbing and cloning the world's oldest and tallest trees. A 4th generation tree farmer, Jake oversees all tree propagation at the Archangel facility and is an ISA Certified Arborist.
His leadership and vision inspired the formation of the Archangel Education Initiative as a lead teaching facilitator. 
We are grateful for the selfless dedication of our board members.
Frank Ettawageshik
Jared Milarch
Kerry Milarch, MA
Srilakshmi Pinnamaraju, M.D.
Joseph Sandri
Donald Smith, M.D.
Celina Spiegel
Guiding Archangel's research and development using leading principals of forestry, dendrology, and the environmental sciences.
Dr. Bill Libby
Emeritus Professor, Forestry & Genetics, University of California - Berkeley
Diana Beresford-Kroeger
Fellow, Royal Geographic Society, Author, Medical Biochemist & Botanist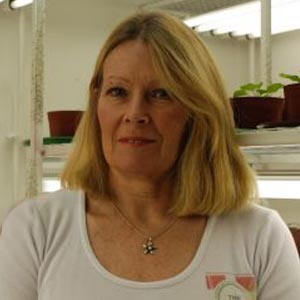 Dr. Jenny Aitken
The Tree Lab, New Zealand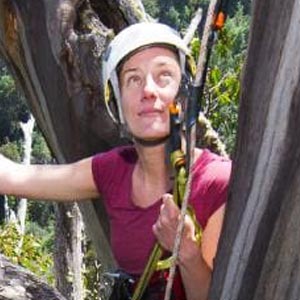 Dr. Jen Sanger
The Tree Projects, Australia/Tasmania
Ensuring effective educational programming.
Kerry Milarch, MA • Education Consultant
Mary Ellen Newport, PhD (IAA) • Science Education Consultant
Marvine Stamatakis, MA (IAA) • International Education Consultant
Marjorie Pearsall-Groenwald, PhD • Science Education Consultant
Kelly Cook, MS • Science Education Consultant
Jake Milarch • Tree School Founder

We also value the support of Archangel team members:
Tom Brodhagen • Propagator
Jesse Ketchum • Propagator
Caryssa Rouser • Propagator
Jim Clark • Climber/Collector
Lawrence Shultz • Climber/Collector
Rip Tompkins • Climber/Collector
Amanda Milarch • Accounting/Development
Jen Milarch • Accounting
Kimi Ginoza Green • Development Consultant
Jessica Hartsfield • Consultant
Bill Latka • Outreach & Webmaster
Jake Milarch • Climber/Collector, Director of Propagation, Tree School Founder