An Archangel Education Program for Grades K – 12 and University/Adult Education
Tree School is an Archangel education program for Grades K-12 and University/Adult Education. The program features project-based, hands on green jobs training, ecological restoration, community service-learning and economic development through agroforestry.
4 modules – Conducted at Archangel facility or school greenhouse (4-6 hours)
Featuring:
Tree Identification and Native Tree Libraries/Polycultures
Tree Climbing, Equipment and Fieldwork
Tree Propagation Techniques – Laboratory Experience
Permaculture Design & Agro-Forestry Installation – Tree Planting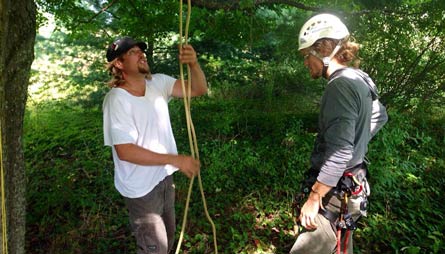 Contact us for more information about presenting this program at your school, or to participate in funding our education initiative.