Jurassic Bark: Ancient Irish Trees Live Again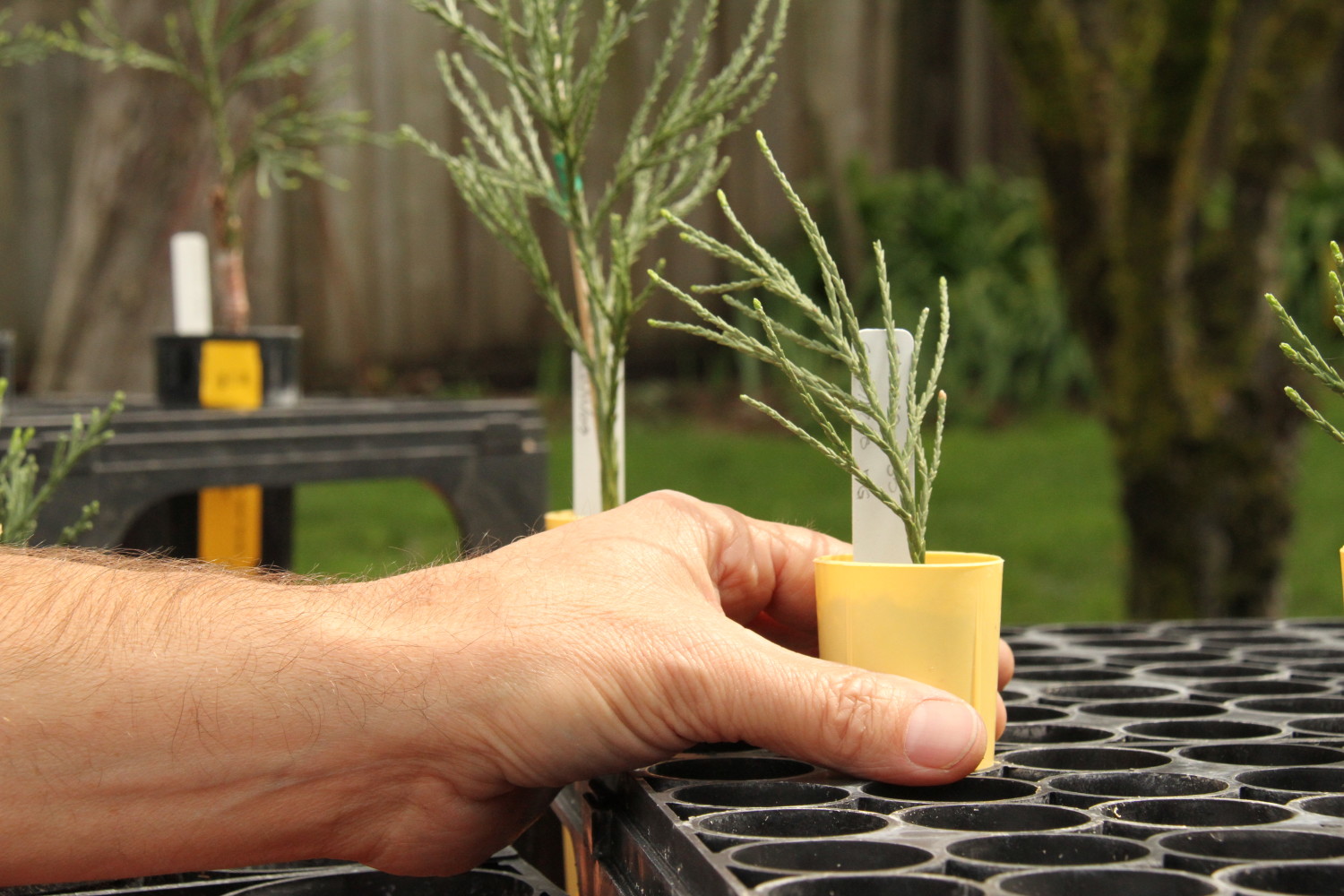 Archangel Ancient Tree Archive collected 130 of the oldest trees in Ireland. These iconic trees, along with California redwood clones, were propagated and reintroduced into the Irish landscape through the help of our friends. The Irish Times published this article about our activities in Ireland.
Down towards Gougán Barra, where the remote wilds of west Cork meet the gentle slopes of the Lee valley, Ted Cook's home seems like a relic from a forgotten era.
A pheasant keeps sentry out front, unperturbed by visitors. Behind the gate, the grassy driveway looks like it hasn't seen a car in a generation, if ever. It's a sylvan idyll, nestling snugly in about an acre of mixed woodland.
Yet this quiet corner of Kilbarry, Co Cork, so rustic that you half expect Hansel and Gretel to come bounding down with cookies (five kittens do emerge), is at the cutting edge of an international campaign to help save Ireland's forests.
At Cook's house, in unprepossessing boxes, lie no ordinary trees. They are oaks. Moreover, these are no ordinary oaks. They contain the precise DNA of the last remaining aboriginal native sessile and common oaks around Ireland. In the US, where they were grown, they were grafted on to root stalks before being sent on to Holland and imported back home.
"These are trees that have evolved to deal with the consequences of climate change in a way that non-native species cannot do. Having been in the one place for 1,000 years, they have remarkable DNA, adapted to this biozone. Each native tree has developed unique relationships with insects, mammals, plants and fungi."Andrew St. Ledger, Woodland League of County Clare, Ireland
This is a fascinating story of rebirth. Read the entire article at Irish Times here.